Thank you to all the generous bridal couples that I was able to give their used flowers a second life.  We all know that flowers don't last forever, but typically there are still several days of life left in those blossoms after an event. So why not give them to people who need a little bit of cheer in their lives. I rearranged these flowers into little bouquets and donated them to the local hospital dedicated for nurses and some patients without visitors.  I can imagine their smiles of joy and surprise.
I invite you to join me in doing a little part to give back!
🙂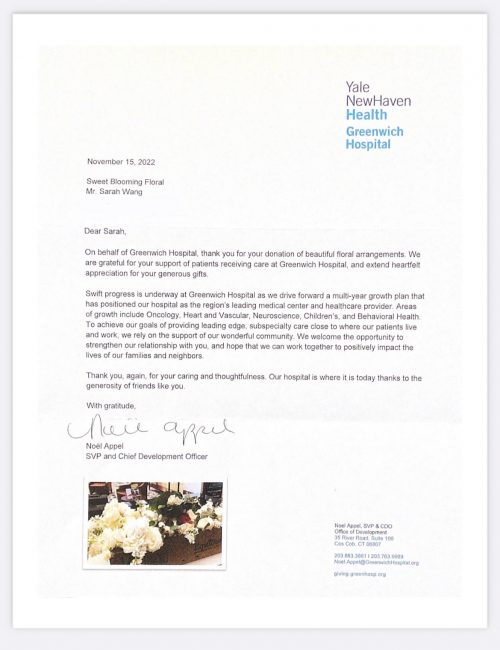 Flower arranging is something that can be enjoyed by everyone. A study showed that being around flowers helped to boost mood.
Honored to be invited to teach in Greenwich Botanical Garden Center for Thanksgiving Flower Arrangement.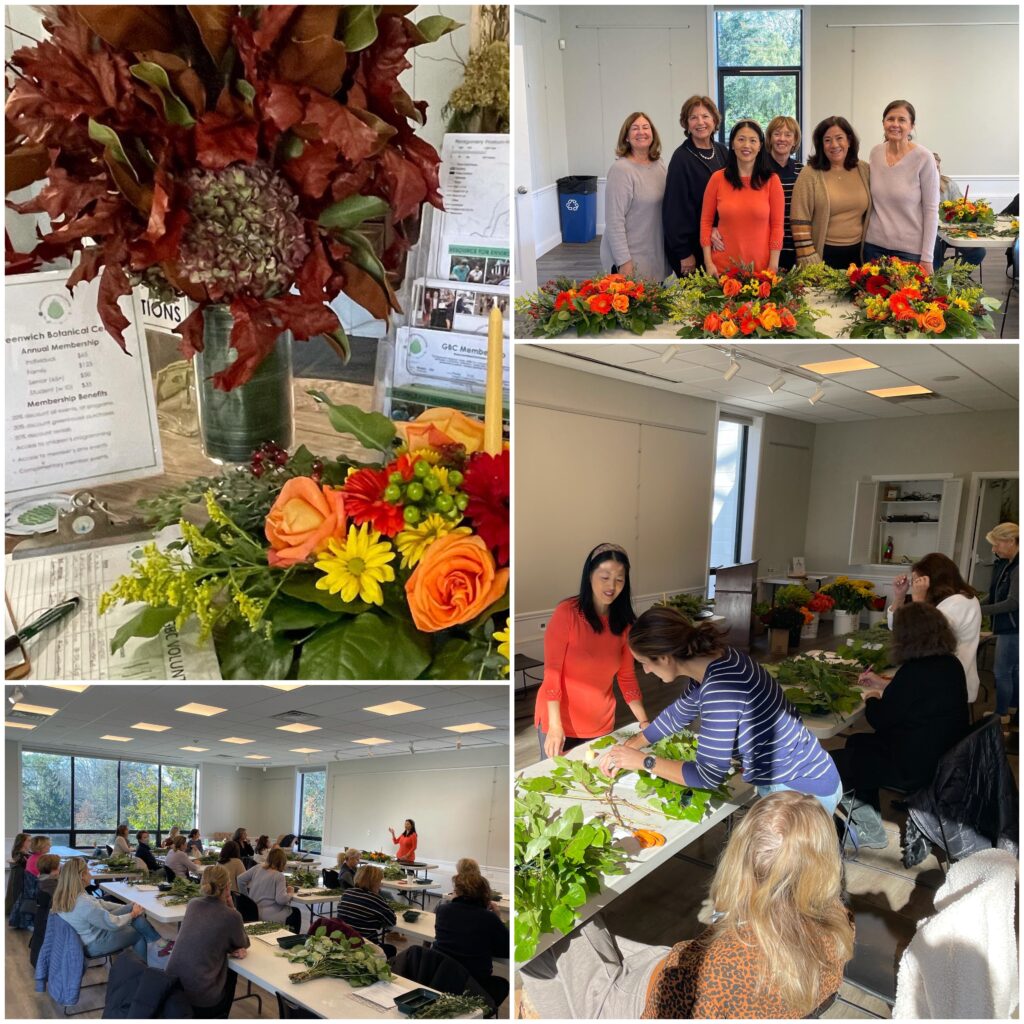 Wreath making event for the Whitby School PTA @The Stanwich Club